Decorating around a TV is easy this time of year, but it can be difficult and expensive to find a home that's completely neutral. You don't have to renounce all your decoration choices for the holidays if you don't want to- here are some ideas on how to incorporate holiday decor into a room that is still neutral."
TIPS TO DECORATE AROUND A TV
1. Lighting
You want your decorating to look the best it can, so always choose your lighting. The rule of thumb is to turn off the lights in the room that you are decorating. Choose a soft colored light- like a candle and use tiffany glass to reflect light around the room, since crystal glass reflects mostly blue light.
2. Picture frames
Choose frames (or decorative frames) that are not only neutral but also relate in color theme with the rest of your decorating choices. Frames will add color and interest to your walls without changing the overall balance.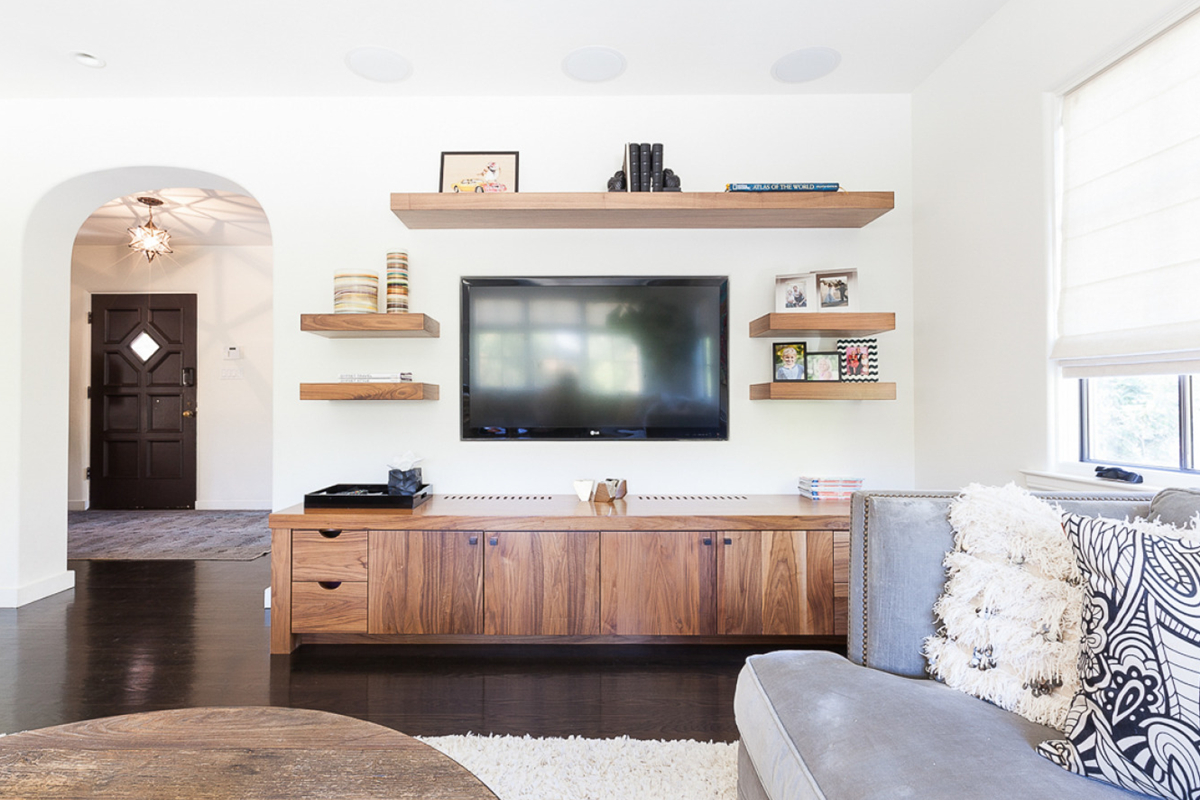 3. Easy access lighting
Decorate around the area where your TV sits to create the most "open" space. Place a lamp on each side of the TV so that the light is soft and beautiful. For a more dramatic effect, mount lamps behind the TV itself to make it seem large! This will amplify the overall effect of your decorating.
4. Consider art on wall as well
Choose art that can be easily moved behind your TV during holidays to create instant drama with little effort and remember that black-and-white print or photo is always best when hung low near a fireplace.
5. Think of a theme
Choose a holiday theme that can fit in with your TV and decor. For instance, if you have a black and white TV, choose a holiday theme that's black-and-white. Choose an animal color scheme or use bold shades of red , green or blue to create a colorful look. Keep it simple with just one color scheme or go all out with fun and vital shades of color!